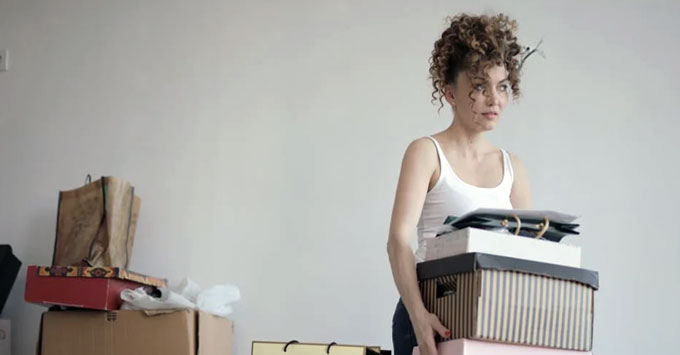 Maybe you enjoy relaxing on your sofa, enjoying the latest Netflix movies on your Macbook Pro?
But have you ever realized that there's always the risk of someone breaking in one day and stealing your belongings?
And if it happens, will you be able to repurchase them?
If no, did you know that you could if you had renters insurance?
Yes, the Mississippi River and the Bluffs make La Crosse, Wisconsin a beautiful
place to rent apartments and homes. But are your belongings protected against potential theft and damage?
Unfortunately, not many people have renters insurance because they consider
it unnecessary.
After all, they think that the landlord's insurance policy covers everything.
However, they are wrong.
One of the main reasons you need renters insurance is because the landlord's homeowner's policy doesn't protect you. It just covers just the house or apartment you live in, and NOT your belongings.
Here Are 7 Reasons to Get Renters Insurance:
If you wonder why you need renters insurance, then you'll be surprised to
learn about these seven other reasons!
1. A requirement while renting accommodation
Renters insurance isn't a legal necessary for rentees. However, many landlords
now ask renters to buy renters insurance before signing a lease.
2. Protects your belongings
Most renters insurance policies protect your possessions if lost because of
vandalism, theft, and fire while renting. Some providers offer coverage in case
of some natural disasters and water backup damage.
3. Liability coverage
You never know when accidents happen.
Your dog may bite someone, or someone may break an ankle slipping on a
banana peel in your home. In this case, your renter's insurance liability
coverage pays their medical bills.
4. Your roommate's policy isn't enough
Some people assume that they don't require renter's insurance because their
roommate has one. However, they are wrong. The roommate's policy covers
only their belongings and not yours.
5. Affordably priced
Many people hesitate to buy renter's insurance because it's an additional
expense. However, they are wrong because renter's insurance is affordably
priced. Wisconsin residents have an added advantage of Wisconsin offering
some of the cheapest renter's insurance policies.
6. Protects from theft anywhere
Most renter's insurance policies cover more than theft from your apartment. It
also protects your belongings if stolen from your car, at the airport, or even
overseas.
7. Additional living expenses
You not only lose your belongings in a fire. You also lose your roof and will
need a place to stay..
This is where renters insurance helps once again.
It pays for your hotel bills, meals, clothes, and other expenses if a covered
hazard renders your home uninhabitable.
What about costs?
While renters insurance does so much for you as a rentee, it doesn't cover
everything. You can't expect coverage from earthquakes, floods, pet damage,
high-value items, and war.
Many factors go into determining how much renters insurance
you need, and it is different for each person. The best way to decide is by
asking yourself how much you would need to get back to your feet if you lose
everything. Your agent will also help you out.
With renters insurance offering so many benefits, it's left to you to decide if it's
worth not having one!
Visit our renters insurance page for more information.
Please Visit https://www.preferredlax.com/la-crosse-wisconsin/renters-insurance/ for more information on acquiring renters insurance in the La Crosse Area.