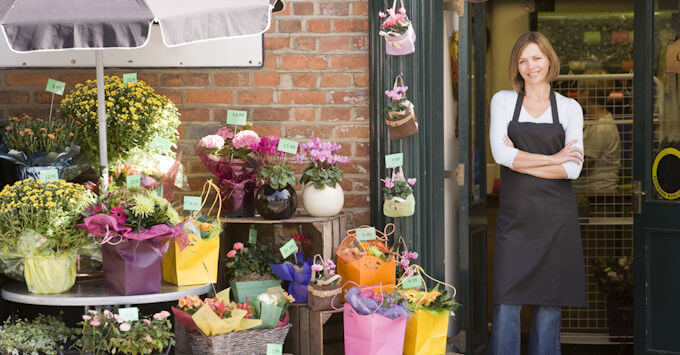 For small businesses, insurance is more than just a legal requirement – it's financial security for the future. Whether you are a contractor, a retail business, or a restaurant, a business's greatest asset is its ability to generate income for the owner and employees. If a disaster suddenly struck or you were served with a major lawsuit, would your business weather the storm? At Sandmire Insurance, our number one goal is to give you the tools you need to succeed. Our small business insurance options provide protection for your business assets and the assurance that your business can continue despite hardships or misfortunes.
Types of Small Business Insurance
There are many different types of small business insurance coverage. Depending on the kind and size of your business, you might need only some or perhaps all of them. Examples of basic small business coverage include:
Property Insurance
Property insurance is protection for the structure of your business and its contents. This is the policy that pays to rebuild your building and contents if it is destroyed by a fire or replace your equipment and inventory if it is stolen or damaged by vandals.
Business Interruption Insurance
Whereas property insurance pays for the rebuilding on your business, business interruption insurance helps cover your temporary relocation expenses or the ongoing operational costs when you are temporarily unable to generate cash flow due to a covered event.
General Liability Insurance
Bad things happen to good businesses. If someone slips and falls in your store or your employee is responsible for a faulty installation that results in a loss, you could be held financially and legally liable. General liability insurance helps cover you against lawsuits for property damage and bodily injury, as well as your legal defense fees.
Workers Compensation Insurance
If you have employees, you need worker's compensation insurance to protect your employees if they are injured on the job. This type of insurance pays for medical bills, rehabilitative costs, and income replacement while an injured employee recovers.
Commercial Vehicle Insurance
If you or your employees use vehicles for business operations, you may need commercial auto insurance. The coverage can take care of repairs to your company vehicle after an accident, as well as your financial liability for a victim's injuries or property damage.
Employment Practices Liability Insurance
This is coverage for the types of liability you might face as an employer, from discrimination and harassment to wrongful termination and more.
Errors and Omissions Insurance
E&O coverage helps pay for your professional liabilities because of human error. For an accountant, this might mean litigation stemming from mistakes on a payroll account. For a realtor, it could mean a lawsuit for misinforming a client.  
Business Umbrella Insurance
Like a personal umbrella policy, a business umbrella policy can provide an extra layer of liability protection if your financial responsibility exceeds the limits on your standard liability policies.
Business Owner's Package (BOP)
At Sandmire Insurance, we recognize the need for simplicity in operating your business. For small businesses with standard risk exposure, a business owners package (BOP) can assemble all the essential business insurance coverage types into one easy policy. While you may need separate policies to provide coverage for employees, professional liability, or your company vehicles, the BOP policy can combine protection for:
Your building and its contents
Your legal liability when the actions of you or your employees result in bodily injury or property damage to a customer or other third-party
Your operational cash flow when a covered event causes an interruption in your ability to run your business
The benefit of purchasing a business owner's package policy is the affordability. Often, multiple coverages under a single policy are less expensive than the purchase of the same coverage on separate, individual policies. Keep in mind that there are BOP policies created for specific types of businesses. For example, a BOP policy might automatically come with certain types and levels of coverage for a restaurant that would not be included in the BOP policy of a storefront retailer. Contact Sandmire Insurance for more information and to find out if a business owner's package is right for your small business.