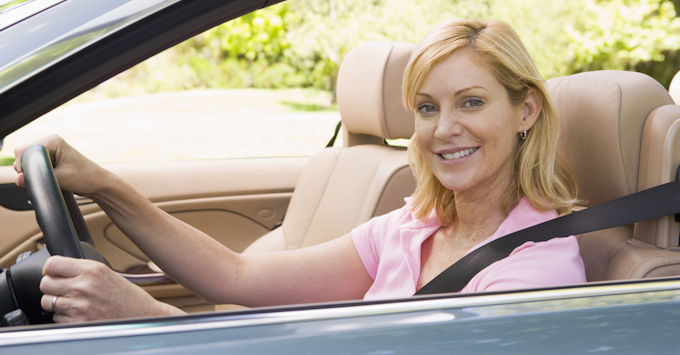 Affordable Car Insurance in La Crosse, WI
If you've got the wheels and a license, the options are limitless when it comes to travel. Whether you use your vehicle to commute to work, or take cross-country road trips, make sure your auto insurance has you covered mile for mile. At Sandmire Insurance, we offer competitive rates on quality protection for you and your vehicle wherever the road may lead. We primarily serve residents of La Crosse, WI and surrounding areas including, Onalaska, Holmen, West Salem, and more.
Auto Insurance Coverage
For Wisconsin, Minnesota, or Iowa drivers, auto insurance is not an option; it's a responsibility. Having the right coverage not only helps you maintain compliance with legal and lender requirements, but it could also spare you tens of thousands of dollars or more in damages – all with minimal cost to you.
Your car insurance policy will likely include several different types of coverage. All of them are designed to protect your financial interests in the event of a collision or other covered event. At Sandmire Insurance, we can help you select the coverage types and amounts that minimize your financial vulnerabilities and protect you against loss both now and in the future. These may include:
Bodily Injury and Property Damage Liability
If you are the at-fault party in a car accident, you are responsible for compensating victims for the damages they incur. This includes property damages, as well as medical bills, lost wages, and other expenses stemming from accidental injuries. There are minimum liability insurance limits that are mandatory in all states. However, we typically recommend purchasing the maximum available liability coverage to protect your income and assets against expensive litigation.
Collision
If your vehicle is damaged in a collision, how much would it cost to repair it? Worse, could you afford to take a total loss on your car and replace it with a new one? With collision insurance, you could be compensated for the total loss or repair of your car minus the cost of your deductible when your car is damaged in an accident.
Comprehensive
If your vehicle is damaged by an event other than collision, comprehensive coverage can help foot the bill for repairs or compensate you for the value of your loss. Eamples include damages caused by hail storms, theft, vandalism, run-ins with wildlife, and more. Like collision claims, the claims you make against your comprehensive coverage are also subject to a deductible.
Uninsured/Underinsured Motorist
If you are the victim in a car accident, you can pursue the at-fault driver for compensation of damages. If the driver is uninsured, however, you may need to file a claim against your own uninsured motorist insurance coverage to recover your losses instead. Likewise, underinsured motorist coverage can compensate you for damages when an at-fault driver's liability insurance falls short of covering your costs.
Medical Payments
Regardless of who is at-fault for an accident, it is important that you get the medical attention you need as soon as possible. Medical payments coverage provides limited payment for necessary medical expenses when you or your passengers are injured in an accident, regardless of fault. Although you can still pursue an at-fault driver for compensation of your losses, medical payments coverage can help pay for your immediate costs, such as co-pays and health insurance deductibles.
PIP Coverage
In no-fault states such as Minnesota, Personal Injury Protection is a required coverage that provides benefits to you and your passengers should you or they have medical expenses or lost wages. The required limits are 20/20, which means $20,000 for medical expenses and $20,000 for loss of income. As with other coverages, we recommend higher limits than those required by law.
Roadside Assistance and Towing
If your vehicle sputters to a stop on the side of the road, it helps to know that help is just a phone call away. Roadside assistance and towing coverage can help pay for labor charges when you need fuel delivery, a tire change, locksmith services, and more. It can also cover towing charges to the nearest mechanic shop (up to the limits of your policy).
Rental Car Coverage
While you are waiting for the body shop to restore your damaged vehicle after an accident, rental car coverage can help pay for your temporary transportation needs with rental car reimbursement.
Discounts and Savings
Working with an independent agent here at Sandmire Insurance means you will have access to auto insurance quotes from multiple companies – not just one. With several different options to choose from, it is easy to find affordable rates without sacrificing the quality of your insurance protection.
In addition to helping you shop around, we can also help you identify discounts that could help you save money on car insurance. For example, you could drive down the cost of your premiums by having a clean driving record, taking a driver safety education course, or combining your home and auto insurance with the same insurer. Sometimes discounts are also available to drivers who pay their premiums in full or to teen drivers who maintain good grades in school.
Collector Car Insurance
According to Hagerty Insurance, the number of collector cars in the U.S. at roughly 5 million, of which 58 percent are owned by baby boomers or those born from 1946 through 1964. Maybe you are one of them? If you have an older car that you just love to drive, you should insure it properly to guarantee you will have it, or a replacement for years to come.  
Insuring a classic car is a bit different than insuring your everyday driver. One of the biggest differences is the value of your car and what your insurance company would pay you in the event of a loss. With standard car insurance, your car is insured for its Actual Cash Value, or ACV. ACV is what your car is worth today as it sits. ACV is determined by starting with how much your car cost when it was new, then subtracting any depreciation. Unlike a daily driver, a collector car often increases in value over time. When you buy collector car insurance you and your insurance company agree upon the current value of your car. Sometimes referred to as an Agreed Upon Value or Stated Value. With collector car insurance, should you have a total loss in the future, your insurance company will pay you the Agreed Upon Value less any deductible.
Beyond the physical damage coverage, your classic car insurance policy will look a lot like the policies you have on your other cars including liability coverage etc. Eligibility and special coverages and terms will vary from company to company.
Call or Email to Learn More
Whether you are interested in state minimum limits, or preferred limits, or insuring a classic car, we are here to answer your questions. To find out more about how an independent agent can help you save on auto insurance here and abroad, contact our office to request your free insurance quote today.
Sandmire Insurance has recently been acquired by Preferred Insurance Agency of La Crosse, to get an auto insurance quote visit the Preferred Insurance Agency auto insurance page.